Home

Learn about Lucy's Dream Pet Sitting- Home pet sitting, dog walking, and so much more! Serving Franklinton, Creedmore, Youngsville, and the surrounding areas.
Our pet sitters offer the perfect solution to your animal care needs. Since 2008, Lucy's Dream Pet Sitting has specialized in compassionate, in-home pet care. We offer dog walking, horse care, in-home pet sitting and much more.
When we're on the job, you never have to worry about the well-being of your pets. Our pet sitters know how to care for a pet and we make sure that they are safe and well cared for in their familiar home environment. This pet care approach results in less stress for your pets and for you.
Bonded and insured, Lucy's Dream Pet Sitting is a member of Pet Sitters International. Our pet sitting rates are based on the needs of each individual and we will sit down with you and make a plan that works best for you and your pet. Thanks to all of our existing and past clients, we hope to continue to grow and build our success through trust, loyalty, and dependability.
Contact our pet sitters for animal care that gives you peace of mind about the safety of your furry kids/animals.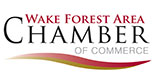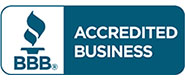 ​