Convenient in-Home Pet Sitting & Dog Walking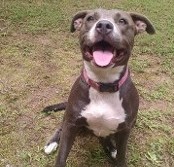 Make sure that your pet receives customized care when you're out of the house with in-home pet sitting and dog walking from our team. At Lucy's Dream Pet Sitting we know how to care for a pet and will treat your pets and animals as if they belong to us.
Customized Pet Care & Home Pet Sitting in Franklinton, Creedmore, Youngsville, and the surrounding North Carolina area.
Lucy's Dream Pet Sitting Services will help you keep your cherished pets happy and healthy when you cannot be there. Pet owners take heart! Take a vacation, go on a business trip, or stay three hours longer at work to finish that report. Feel less stress and more happiness, knowing that your pets are comfortable and well cared for by our pet sitters while you are away.
Schedule a time for an initial consultation. Our pet sitting rates are very competitive and we can customize your pet sitting plan to meet all your pet's needs!
Administering meds, dog walking, exercising or playing, we offer a variety of animal care services and are happy to meet your pet's individual needs. Dogs, cats, birds, fish, rabbits, and more, we are happy to take care of a variety of animals. We have also added horse care to our list of services.
We also provide mail/newspaper retrieval while you are away, along with pet transportation and one-time or recurring dog walking, exercise, and play sessions.
Contact us for in-home pet sitting and dog walking services that makes your pet feel pampered.
Serving the areas of Franklinton, North Raleigh, Wake Forest, Youngsville, Creedmore, South Granville County, Western Franklin County, and Northern Wake County